Rowing for All since 1846
The only open rowing club in Edinburgh, Scotland's capital city.
Welcome to St Andrew Boat Club
We are a vibrant community of rowing enthusiasts of all ages. As an open rowing club, our motto 'Rowing for All' drives everything we do, and rowers of all aspirations are welcomed, from junior and senior competitors to masters and recreational rowers.
Established in 1846, we are proud to continue the tradition of rowing on the Union Canal from our Meggetland boathouse in Edinburgh. Several school and university rowing clubs are also based along this stretch of the canal, taking advantage of the 1500m of so of excellent training water with the tow path running alongside for easy communication with coaches.
So whether you want fun or fierce competition, or a mixture of both, whatever your aspiration, get in touch and we'll look forward to welcoming you.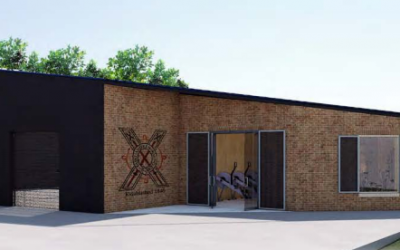 This autumn, St Andrew Boat Club will begin preparations for the development of a flagship new boathouse on our current site on the Union Canal in Edinburgh. Our boathouse has stood on its current site since 1983, when we operated with a much smaller membership, and...
read more