After months of being restricted to land training, the easing of lockdown restrictions means St Andrew BC rowers are able to start returning to the water. For now, this will be limited to rowing in singles or single-household boats, and to those able to get in and out...
read more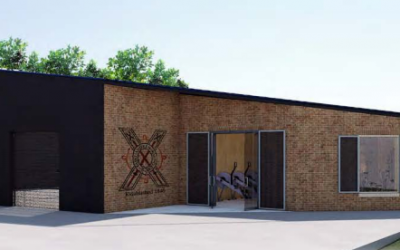 This autumn, St Andrew Boat Club will begin preparations for the development of a flagship new boathouse on our current site on the Union Canal in Edinburgh. Our boathouse has stood on its current site since 1983, when we operated with a much smaller membership, and...
read more
St Andrew Boat Club rowers raced onto the winners' podium at the first British Rowing Virtual Championships. Junior Rower Polly Dickson-Smith came third in the Year 7 G 2 minute race, after rowing 498 metres. Colin Williamson also raced into the medal positions,...
read more