After months of being restricted to land training, the easing of lockdown restrictions means St Andrew BC rowers are able to start returning to the water. For now, this will be limited to rowing in singles or single-household boats, and to those able to get in and out...
read more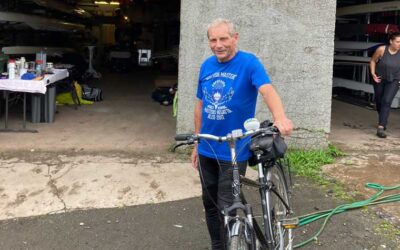 John Munro, at 75 St Andrew Boat Club's oldest competing member, is cycling 75 miles this weekend to raise money for our boathouse project. John will be pedalling from Bowling to Edinburgh, along the canals, and will be hoping for your financial support. He has...
read more
St Andrew volunteers, led by our safety officer Rob Bradley, are working hard in collaboration with Scottish Canals in order to improve the condition of our 1600m stretch of the Union Canal. On Thursday 29 October, clearance work will be undertaken by a number of...
read more