Just over a week ago, a band of intrepid St Andrew BC rowers took to the waters of Loch Ness. Don't be fooled by the calm waters at the start - the other 20+miles were too choppy for videography! Watch the talented Tom Duke's cut of our voyage: youtu.be/lAreYqiRkqo In...
read more
St Andrew volunteers, led by our safety officer Rob Bradley, are working hard in collaboration with Scottish Canals in order to improve the condition of our 1600m stretch of the Union Canal. On Thursday 29 October, clearance work will be undertaken by a number of...
read more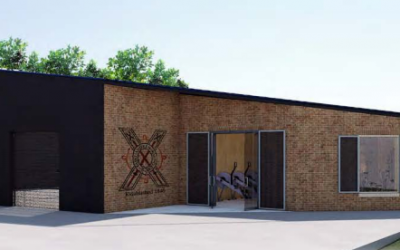 This autumn, St Andrew Boat Club will begin preparations for the development of a flagship new boathouse on our current site on the Union Canal in Edinburgh. Our boathouse has stood on its current site since 1983, when we operated with a much smaller membership, and...
read more